Oh, what a feeling it was to walk out of the closing on our house, knowing we were a major step closer to realizing our dream of moving aboard KATIE MACK.  Anyone who has sold a family home knows what a "chafe" it is to list it, clear out as much clutter as possible, and clean it for every showing.  Thank goodness for Tom Kruzshak and his team at Sotheby's International Realty.
Once the offer came in and was accepted, the real nailbiting began as contracts, appointments for inspections, reports, and negotiations flew back and forth. Since the closing was in April, and the boat wasn't near completion, we had to find a short term/month-to-month furnished rental in the area,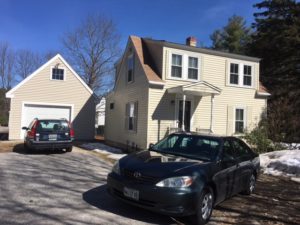 secure a climate-controlled storage space,
and hire a moving company.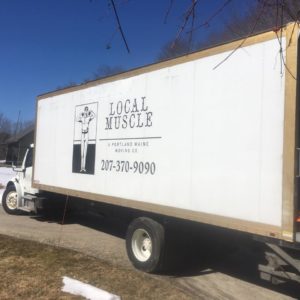 We moved into the rental in a freak slushy snowstorm with the help of a U-haul van with bald tires.  Thank goodness for good neighbors, as Brian pulled the van up the hill to the end of the driveway.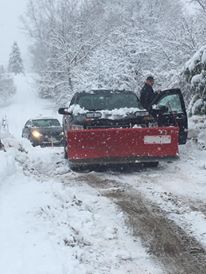 Whatever hadn't gone into storage two days earlier, went to the rental, Goodwill, or the dumpster.  And finally, we cleaned, and cleaned and cleaned the house some more, right up to a few hours before the closing.
SOLD!