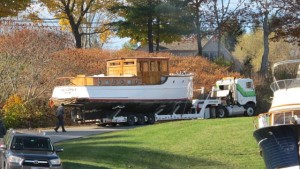 October 2013 
After a fantastic cruising season on Casco Bay, it was time to return KATIE MACK to Yankee Marina to be hauled out and transported to Six River Marine in North Yarmouth.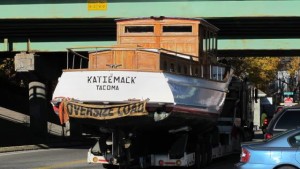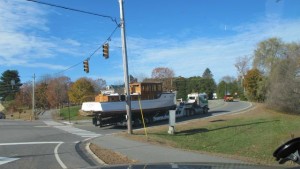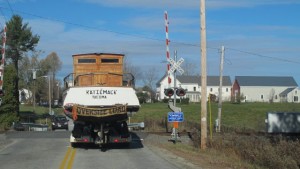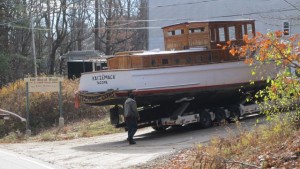 Six River Marine, owned by Scott Conrad and Chip Miller, is in an old 15,000 s.f. chicken barn. We considered three bids to do the restoration, but agreed that Chip and Scott's set-up and expertise most closely fit our budget and expectations.  What sealed the deal for me was seeing CHAUTAUQUA, a 38′ Lawley standard cruiser, originally built in 1926, which they restored in the late 90's.  When we met her owners, the Lees, they were still as enthusiastic as ever about the work Chip and Scott had done: an extensive rebuild of the structural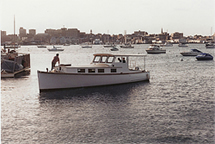 framework below the waterline, the decks, trunk top, and canopy top — which they covered with Dynel cloth set in epoxy to retain the appearance of traditional canvas. They also put innew cabin and cockpit soles and all new exterior mahogany rails, hatches, and trim, reusing all original hardware throughout the restoration.
Initially, we expected to rebuild the keel, replace several frames and many   planks above and below the waterline, and rebuild the transom.  Scott and Chip estimated it would take 18 months, and offered to split the job in half so we could enjoy the 2014 cruising season.  We decided not to split the job.
And so the serious work began:  part of the keel needed rebuilding.  In the process, it was discovered that it had been altered at some point.
With advice from a marine surveyor and a marine architect, Hugh, Chip and Scott made the decision to bring the keel back to its original, more open, design.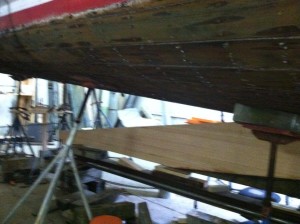 All floor timbers, except those under the engine, needed to be replaced.  At one point, Hugh poked his finger through a plugged spot where a through-hull fitting had been.  It's scary to think what could have happened if it had let go while we were out on the bay.  This hull restoration is definitely the right thing to do if we are thinking about extended cruising.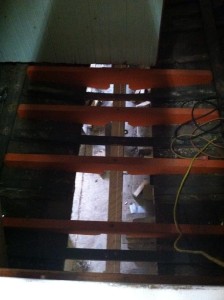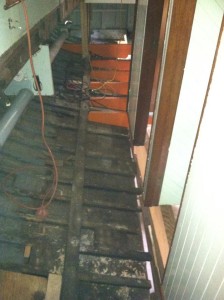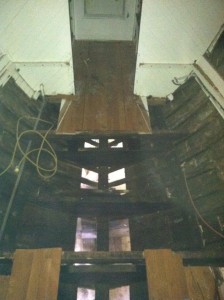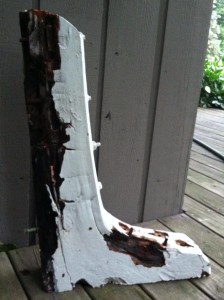 The transom knee had far more rot than we expected, and in fact there was more rot to be found once tanks were removed and everything was opened up.